We have been waiting for FOUR years, and it is finally here: the NEW KIM JUNG GI sketchbook!
Behold! Within resides an infinity of worlds and stories, testament to the boundless creativity a truly inimitable artist. We don't normally use so many superlatives, but believe us, this bible of illustration deserves every one
Originally, we were planning to release it in summer 2020, but guess what, Covid decided otherwise. So, instead of touring the world to amaze us with his incredible skills, Jung Gi stayed home and drew. A LOT! Witness the results of two years of production PLUS two years of confinement; 480 pages of magical illustrations.
As with every sketchbook from Kim Jung Gi, the pages are filled with sketches, portraits, caricatures, cityscapes, comics and memorable true-to-life characters! Kim Jung Gi never EVER disappoints, his ink lines are so dynamic that the  characters and illustrations simultaneously seem to move towards you as they attempt to leave the page!
Kim Jung Gi's stunning use of perspective is the key to this impression of movement that leads us into the depths of his drawings. We can look at a page for hours and still find  details that were missed at the beginning. The different techniques and colours used throughout the sketchbook add to the complexity, and  we will never tire of looking at it!
Oh! Sketchbook 2022 also comes with a folded A2 poster.
About the artist
Kim Jung Gi was probably the most famous illustrator in the world, his talent was beyond all human comprehension and was held in the highest of esteem by fans and fellow artists alike. His skills were absolutely incredible. His ability to render extremely complicated scenes near-perfectly from memory, without the aid of references, stretched the boundaries of what many artists believed was possible. He sadly passed away in October 2022.
Click below for a brief introduction to this amazing, truly "must be seen to be believed" artist!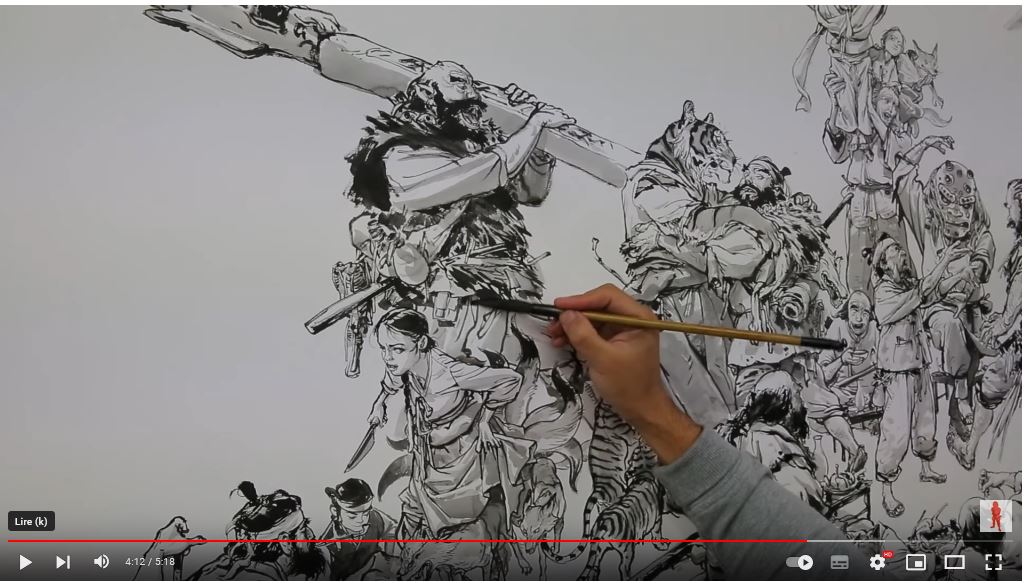 Kim Jung Gi  :  his website, 
You can also watch one of his YouTube videos and check out some of his other books 
Please also note that for USA customers, the website is SUPERANI.US  :)