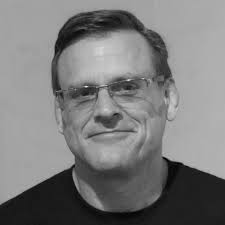 James Martin earned his B.F.A. in illustration at the Art Center College of Design in Pasadena. Upon graduation, he worked for the comic legend Neal Adams as a storyboard and movie poster sketch artist. This culminated in a collaboration on a series of covers and illustrations with the artist. A freelance career in L.A.'s film and advertising industry followed. Some of his clients included: Lorne Michaels, Spike Lee, Steven Spielberg, the Grammy Awards, Mattel, Paramount Pictures, Universal Pictures, Disney Magazine, Lightstorm Entertainment, Marvel Comics and directors James Cameron and Jean-Pierre Jeunet, for which he did commissions. For over 20 years he has worked as a background painter, visual development artist, texture and matte painter for Walt Disney Feature Animation and DreamWorks Animation, on films such as: The Hunchback of Notre Dame, Hercules, Tarzan, Treasure Planet, Over the Hedge, Shrek Forever After, Puss in Boots and How to Train Your Dragon I and II.
Throughout his career, James Martin has maintained his commitment to teaching and working on his own art. He is an artist member of the California Art Club, has exhibited at the Springville Art Museum, the Salmagundi Club, the Santa Paula Art Museum, and has also participated in a three-man show at the Morris Graves Art Museum.
He has taught at the Art Center College of Design, California State University Long Beach, Concept Design Academy, Laguna College of Art and Design and Associates in Art, and has also written a graduate-level course on the history of visual development for the Academy of Art University. Additionally, he has conducted painting and drawing workshops for the artists at DreamWorks Animation.
He is currently a faculty member in the illustration department at Ringling College of Art and Design in Sarasota, Florida.