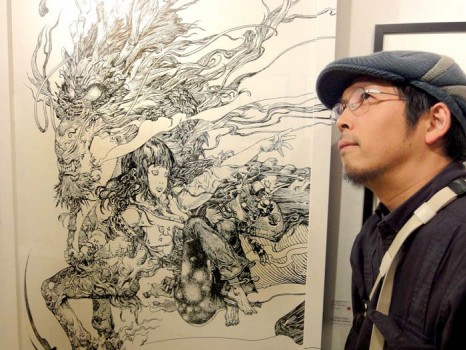 Terada Katsuya is a japanese mangaka, illustrator, and character designer. He can do anything ! He is famous for his work on Blood: The Last Vampire, Iron Man and Hellboy. He also worked on The Legend of Zelda and Tekken.

He is a very prolific artist and has published several (dense !) sketchbooks.

For more info, please check his Wikipedia Page.