Kim Jung Gi is back with a new Masterpiece: the 2016 sketchbook!
448 pages packed with illustrations, as densely as a rock, yet the result is as delicate as a feather :) Nearly no nudity this time (his erotic art was published in Omphalos), instead there is page after page of compellingly incredible art.
The 2016 Sketchbook is a compilation of masterful drawings done by Kim Jung Gi. These illustrations are either delivered to us straight from his imagination or are inspired from Kim Jung Gi's personal experience; he has, after all, toured and held live drawing sessions on several continents, and his native Korea provides no end to creative stimuli! 
This book is chock full with amazing sketches, and contains commissioned artwork and live drawings from various events & festivals that took place in France, Germany, Portugal, the U.S.A., Brazil, Malaysia, Japan, China and many more!.
Click below for a brief introduction to this amazing, truly "must be seen to be believed" artist!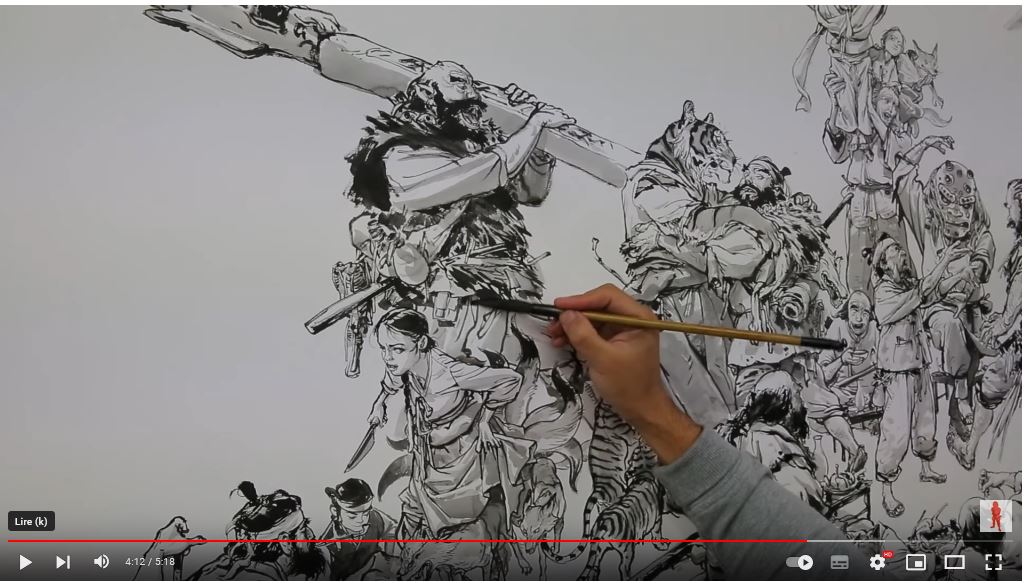 About the artist
Kim Jung Gi was probably the most famous illustrator in the world, his talent was beyond all human comprehension and was held in the highest of esteem by fans and fellow artists alike. His skills were absolutely incredible. His ability to render extremely complicated scenes near-perfectly from memory, without the aid of references, stretched the boundaries of what many artists believed was possible. He sadly passed away in October 2022.
For more information about  2016 sketchbook or about Kim Jung Gi, please visit www.kimjunggi.net
Please also note that for USA customers, the website is SUPERANI.US