More info
Dongho Kim latest book, Space Drawing: Perspective is a master guide on how to draw considering Points of view, Space and Perspective!
About the book
Dong Ho Kim's Space Drawing: Perspective is a master guide on how to draw, and is perfectly suitable for both beginners and intermediate artists who find it difficult to transpose a real-life space onto a flat surface. Dong Ho Kim skillfully walks us through the technical aspects of points of view, the illusion of space and perspective, using many illustrations as examples, as well as photographs and sketches.
And he kindly includes how to avoid many common mistakes that his students often make. Dong Ho Kim emphasises that considering the relationship between the observer and the object being drawn is a crucial step before the pencil even touches the paper.

About the artist
Having majored in Comic Art, Dong Ho Kim says that what he enjoys the most is taking a place and adding his own characters or stories. When he is not knocking about the world sketching, Dong Ho teaches at the Chungkang College of Cultural Industries, Incheon, South Korea, and participates in live drawing exhibitions for public and private partners like Wacom.
Dong Ho Kim, How to draw faces!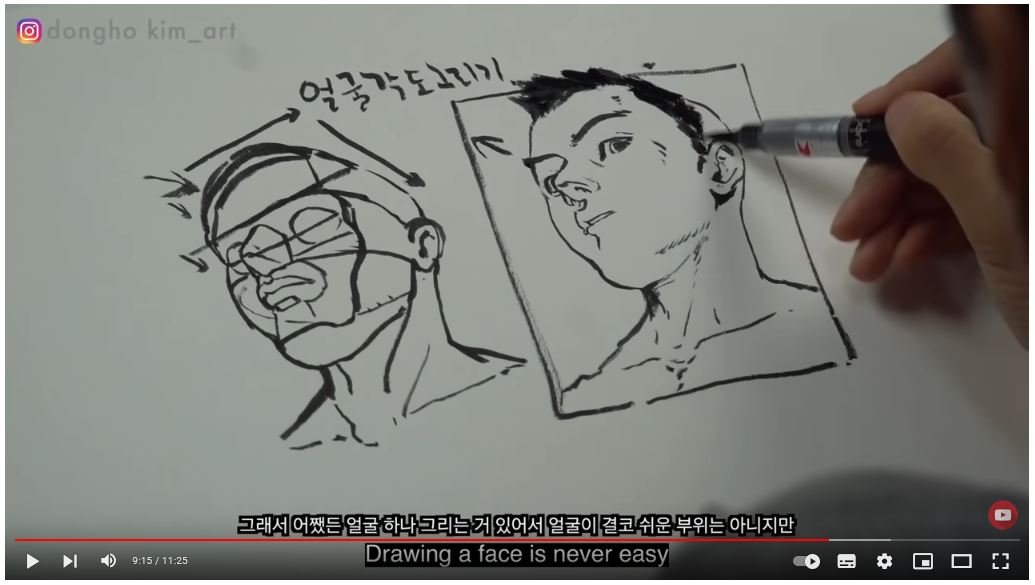 Please also note that for USA customers, the right website to order from is SUPERANI.US :)