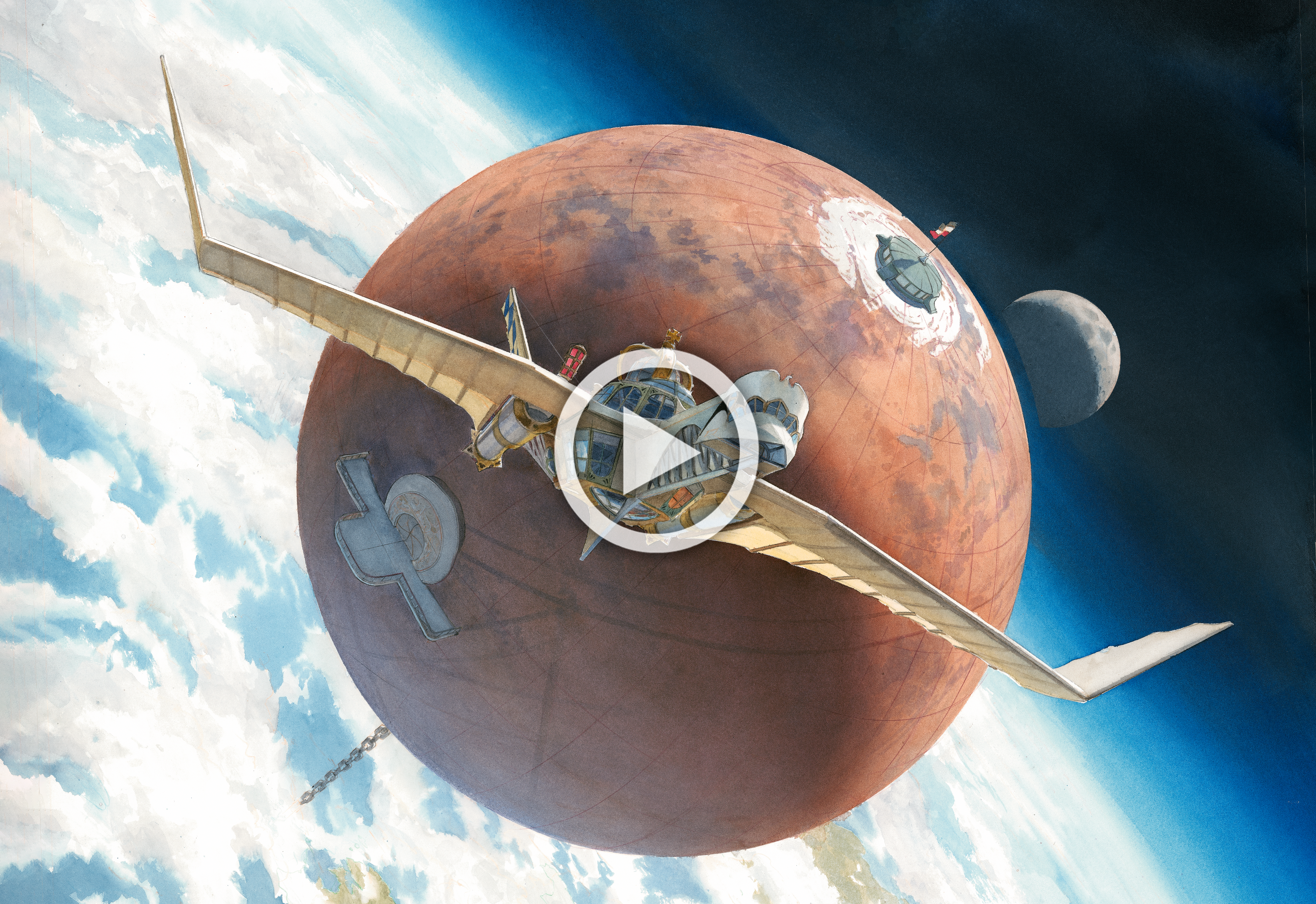 As a child, Alex Alice dreamt of going on the moon along with Jules Verne's characters… As an adult, his dream came true with the creation of Castle in the Stars!
The world created by Alex Alice in Castle in the Stars is plentiful. The talented author has explored it through two series of comic books, as well as newspapers, models, costumes and accessories, large exhibitions and thousands of sketches and watercolours.
It is time, at last, to rediscover the artist's universe with the sketchbook Prototypes! If you're into Jules Verne and gorgeous drawings, you'll fall for Alex Alice's watercolours (and if his world catches your eye, you can always read the comic books later!).
Discover the crowdfunding on Kickstarter!
About the book:
Prototypes will lead you in the backstage of the Castle in the Stars. Alex Alice opens for you his sketchbooks for the very first time, to share in detail his process of creation, from writing to design, along with the construction of the world of the Castle in Stars and the steps in the realization of the illustrations. The sketchbook is bilingual, (English and French). It includes pages from the comic book, concept design drawings, photographs of different types of aethersuits, and of course hundreds of sketches!
These book is also available with the art book and the slipcase right there!
About the artist:
Alex Alice is a French graphic novel writer and artist, who works in France and occasionally in the U.S. Born in 1974, he grew up in the south of France and had the chance to travel across Europe, where he developed a life-long passion for the ruins and castles of the medieval and romantic ages. His new ongoing series is his most personal work yet. In Castle in the Stars, he draws about Jules Verne and nineteenth century romanticism to create a watercolour world of adventure and wonder which enchant adults and younger readers alike. A special exhibition on this series was produced in 2017 by the Angouleme International Comics festival, showcasing 70 pieces of original art along with costumes, props and models. This was followed by two solo exhibitions at the Galerie Maghen in Paris (2018 and 2020). His works have been translated into 19 languages. Alex Alice's original drawings are held by the Galerie Maghen in Paris.
The words of the publishers:
These two gorgeous books in their slipcase will make you travel in the amazing universe of Alex Alice. Exclusive gems, aircraft blueprints, detailed visits into the Interplanetary Exhibition and visuals of the gazette will dazzle you! You'll even have an insight into the artist's process of creation. These splendid books are for the fans of the series as well as for art lovers in general! Be ready for take-off: on the 4th of November 2022 at 6PM (UCT+2) on Kickstarter!
Follow Alex Alice on: