#hardcover is back!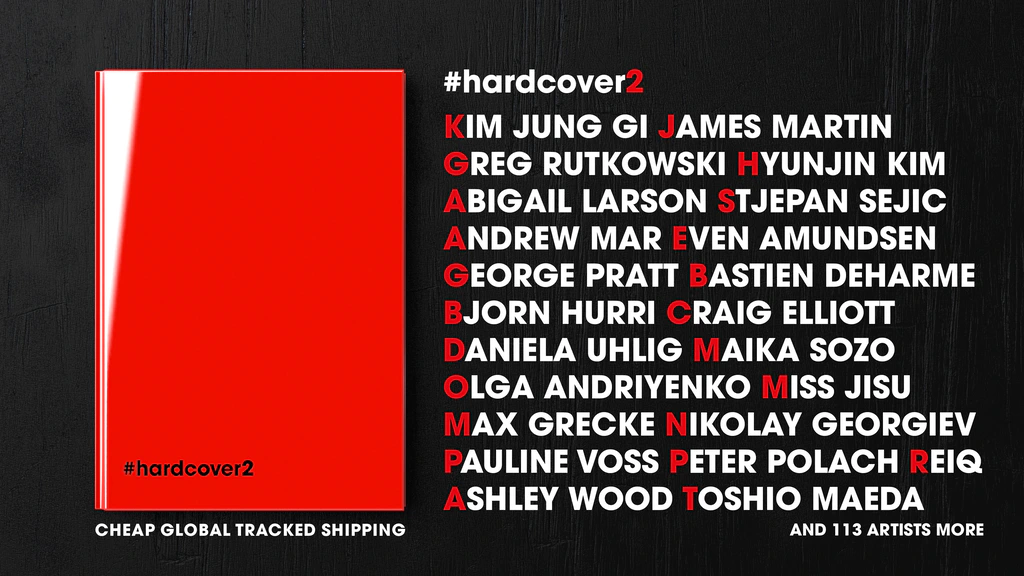 Last year (in 2019), we started like this:
The aggressive rejection of any nude artwork (and specifically the female nipples) on social media has influenced creators to the extent that many artists now avoid working with nudity altogether. Posted uncensored, their work has led to blocked profiles, deleted images, and platform bans,  creating an industry stigma around the subject that artists are now cautioned to avoid. #hardcover is taking a stand; publishing explicit artwork created by established professionals who believe in the freedom to explore our sexuality and humanity through art."
And here we go again!
#hardcover is back with the second book made in the same motivation and again full of artwork from a stellar lineup of professionals, drawing up a diverse collection of artworks which has one thing in common: the topic of erotic explicit art.
Most of the artists contributing to #hardcover haven't published any adult art until taking part in this project. We wanted the artists to be free to create any content without boundaries, so the book contains expressions of all sexualities - and we wouldn't want it any other way. The book will be bound as a red glossy hardcover and have 186 pages of content.
Over 130 artists from all over the world particpated in this project, such as Kim Jung Gi, James Martin, Andrew Mar, Daniela Uhlig, Pauline Voss, Bastien Deharme, Nikolay Georgiev, Even Amundsen, George Pratt and many, MANY others.
The book will be bound as a red glossy hardcover and have 186 pages of content.
We also created a Kickstarter-exclusive tier that adds #softcover2, a sketchbook that is showing alternative work, processes, and also includes a red glossy slipcase matching the #hardcover 2 cover.
Everybody ordering the book here or on Kickstarter during the campaign (May 5th to June 4th) will receive all the strechgoals... and if we look at what happened during #hardcover 1, that means A LOT of bonu to come for every buyer ;)
Shipping is expected at the end of 2020.
More info about the campaign here!