#hardcover is back!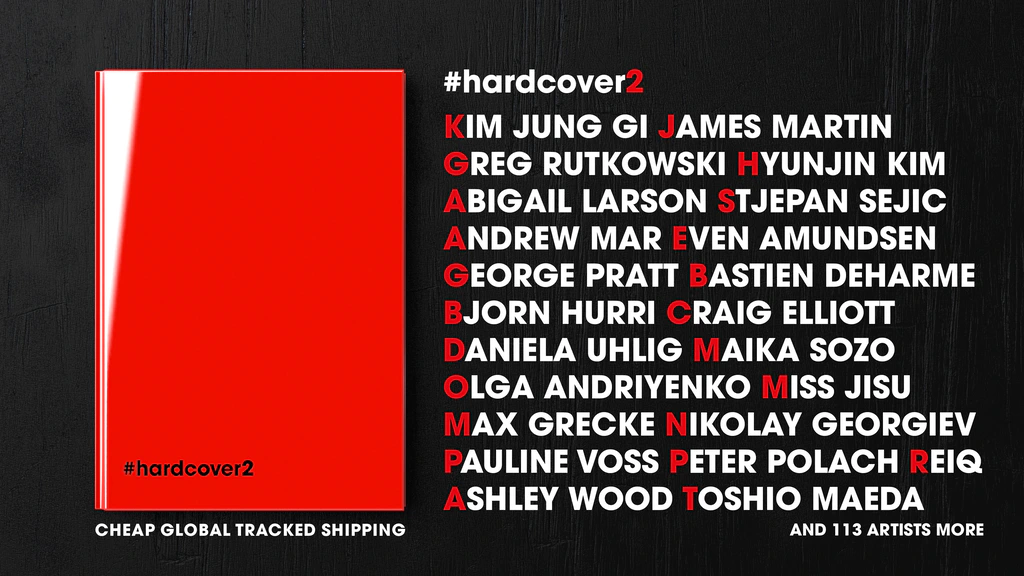 Last year (in 2019), we started like this:
"The aggressive rejection of any nude artwork (and specifically the female nipples) on social media has influenced creators to the extent that many artists now avoid working with nudity altogether. Posted uncensored, their work has led to blocked profiles, deleted images, and platform bans,  creating an industry stigma around the subject that artists are now cautioned to avoid. #hardcover is taking a stand; publishing explicit artwork created by established professionals who believe in the freedom to explore our sexuality and humanity through art."
The result was a great crowdfunding campaign which saw arounf 148 000 € injected in the volume one and created #hardcover.
And here we go again!
#hardcover is back with the second book made in the same motivation and again full of artwork from a stellar lineup of professionals, drawing up a diverse collection of artworks which has one thing in common: the topic of erotic explicit art. It has been presented to the public through a very successful Kickstarter campaign in May 2020, where more than 212 000 € were collected to make the book a reality.
Most of the artists contributing to #hardcover haven't published any adult art until taking part in this project. We wanted them to be free to create any content without boundaries, so the book contains expressions of all sexualities - and we wouldn't want it any other way. The book will be bound as a red glossy hardcover and have 184 pages of content.
Over 130 artists from all over the world particpated in this project, such as Kim Jung Gi, James Martin, Ashley Wood, Sylvain Despretz, Andrew Mar, Daniela Uhlig, Pauline Voss, Bastien Deharme, Nikolay Georgiev, Even Amundsen, George Pratt and many, MANY others.