More info
'Carp Knight' print on a 350 g/m² "Acrylic White" paper, hand-signed by Kim Jung Gi and numbered (149 copies).
CHARACTERISTICS: 
Limited edition (hand-signed & numbered)
Dimensions: 20 x 30 cm
Shipped with strong protection
Cliquez ci-dessous pour une brève présentation de cet artiste étonnant, qui doit être vu pour être cru !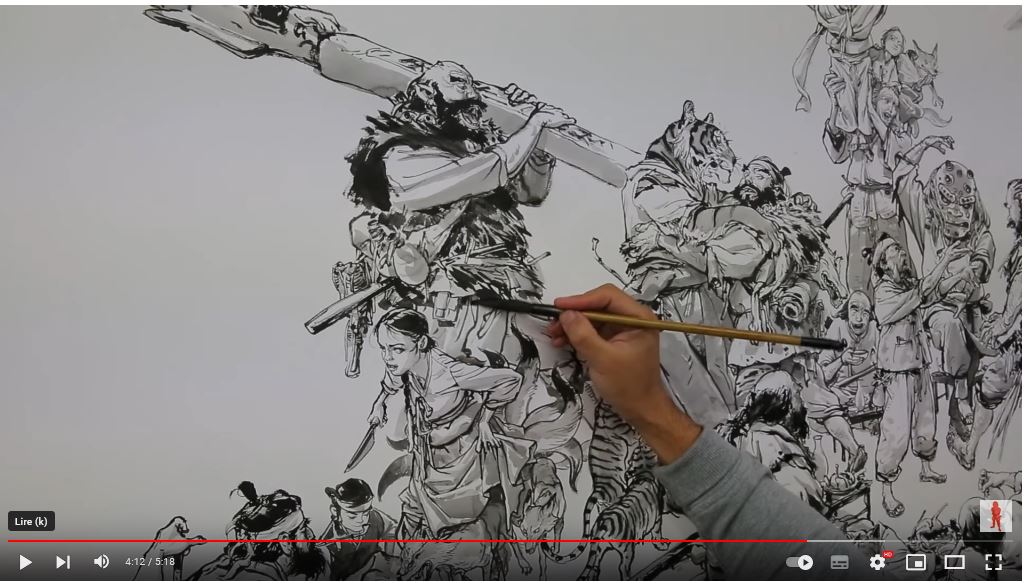 À propos de l'artiste
Kim Jung Gi était probablement l'illustrateur le plus célèbre au monde. Son talent dépassait l'entendement humain et il était tenu en haute estime par ses fans et ses collègues artistes. Ses compétences étaient absolument incroyables. Sa capacité à reproduire des scènes extrêmement compliquées de façon quasi parfaite à partir de sa mémoire, sans l'aide de références, a repoussé les limites de ce que beaucoup d'artistes croyaient possible. Il est malheureusement décédé en octobre 2022.