More info
Petzi was created in Denmark 1951 by Vilhelm and Carla Hansen. Popular right across Europe, his adventures were published first by Casterman, then Place du Sablon. Translated into more than 10 languages, this beloved and charming series is known as Barnaby Bear in Great Britain, and Rasmus Klump in Danish.
Éditions Caurette are relaunching the Petzi series with the new editions illustrated by French author based in Denmark, Thierry Capezzone, as well as the originals at a rate of 3 albums per year (1 new and 2 re-editions), in a format in line with previous releases.
For more info, visit the publisher's website here!
Click below for a short introduction to the world of Petzi!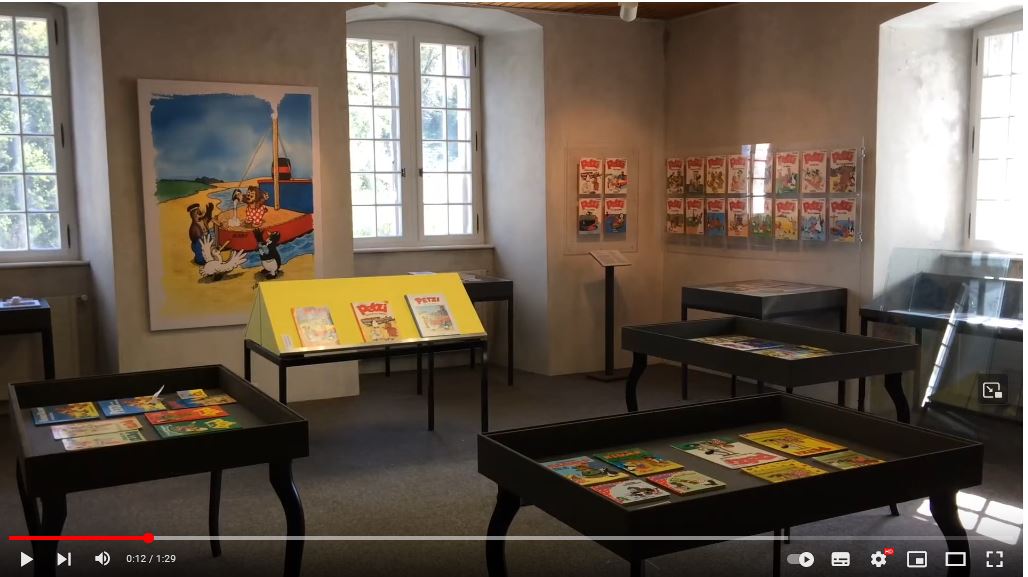 ONLY IN FRENCH!