More info
'Lunch Time' print 30 x 40 cm (about 12 x 16 inches) on a 350 g/m² "Acrylic White" paper, hand-signed by Kim Jung Gi and numbered (99 copies).
CHARACTERISTICS: 
Limited edition (hand-signed & numbered)
Dimensions: 30 x 40 cm
Shipped with strong protection
About the artist
Kim Jung Gi was probably the most famous illustrator in the world, his talent was beyond all human comprehension and was held in the highest of esteem by fans and fellow artists alike. His skills were absolutely incredible. His ability to render extremely complicated scenes near-perfectly from memory, without the aid of references, stretched the boundaries of what many artists believed was possible. He sadly passed away in October 2022.
Click below for a brief introduction to this amazing, truly, 'Must be seen to be believed' artist!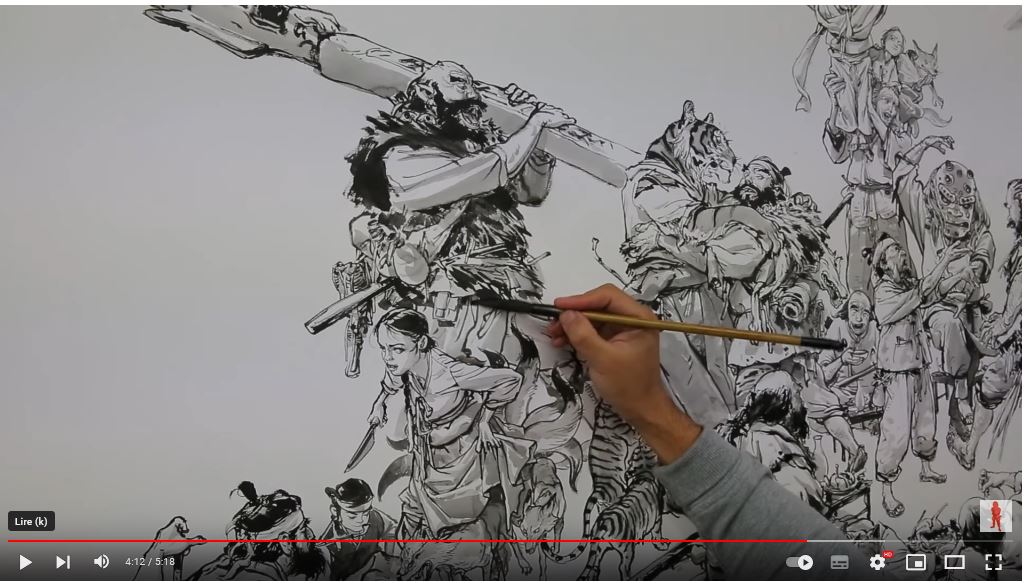 One word about shipping : the print is sent in a cardboard tube which is 45 cm long, which is usually too big for most mailboxes. So, to avoid problems at reception, try to have it sent to an address where someone can get it in his/her hand...