WooJin Oh was born on Jeju Island, South Korea, in 1971 and is an Affiliate Professor in the Department of Visual Design in Seoul's Kookmin University.
When he is not teaching, he works in the game development industry (Naver Line, NSsoft, XLgames, Wemade Entertainment and Netease, to name a few!) as an Art Director, Producer and Chief Development Officer.
He has also worked as a creature concept artist for the movie "The Host" (2006, directed by Joon-Ho Park) and has participated in various contemporary art exhibitions in Asia, including the Gwangju Biennale (2017) in South Korea. WooJin Oh's talent and vision have been recognized internationally, several times being the recipient of the Excellence Award and one Grand Award in the Asia Digital Art Competition.
Hoooook is his introductory book; an engrossing collection of digital artworks covering different genre and style, with a strong focus on portraits, people and mythological creatures (he's very keen on mermaids :D).
Watch the artist in action!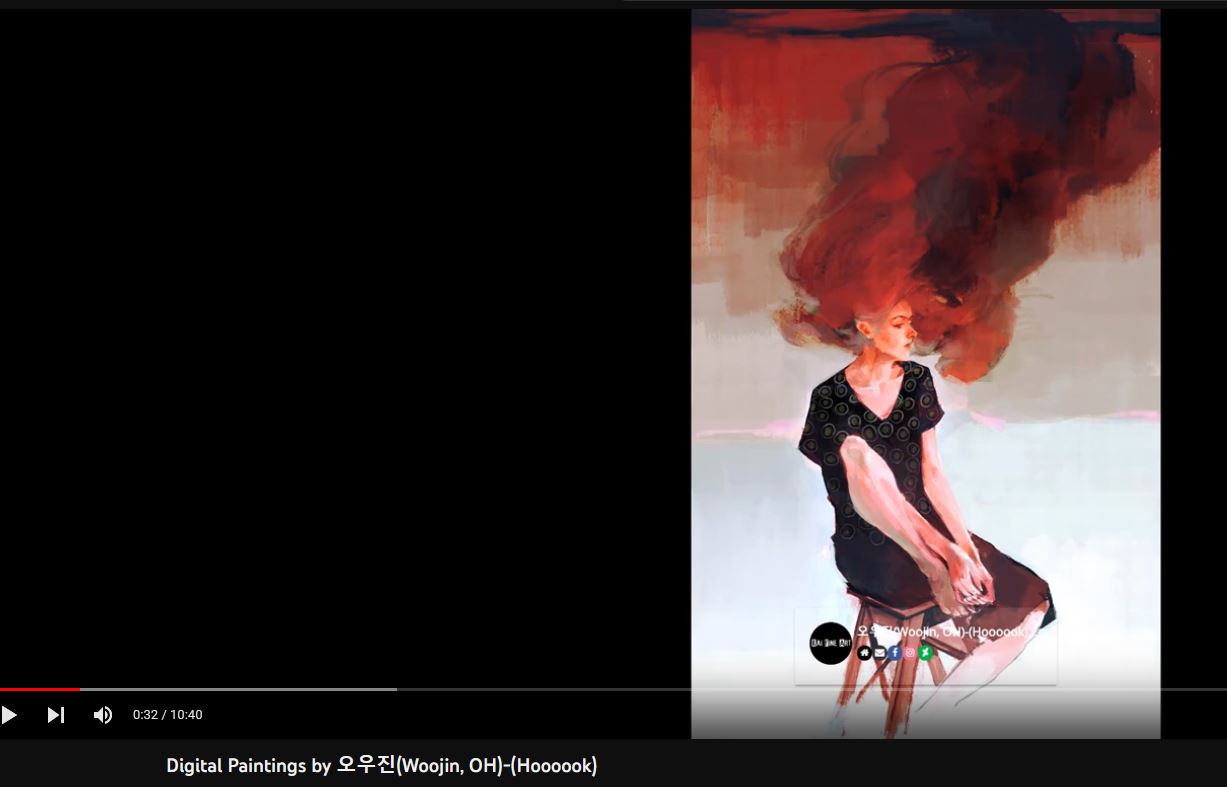 WooJin is also on social medias: