Here we go again!! Two years of Kim Jung Gi's sketches compiled into a new fantastic sketchbook! 300+ pages will certainly blow your mind :D
Compared to his previous sketchbooks, 2007-2011-2013, this collection focuses on Kim Jung Gi's more complicated, (if that is even possible!) and more elaborate drawings and subject matter. Sketchbook 2018 contains 'finished' works and fewer individual sketches. It is a captivating book that demonstrates his exceedingly singular and remarkable talent. Those of us familiar with Kim Jung Gi's sketchbooks are in rapturous delight, and Kim Jung Gi's latest work amazes his fans afresh with his unique abilities.
So, what will you find here exactly? Many impressive personal works, including a reproduction of Jung Gi's personal travel sketchbook!, private commissions, commercial works, and seklected educational materials used for his lectures, drawing shows and more…
Come and enjoy this incredible book from one of the best illustrators of our time!
Click below for a brief introduction to this amazing, truly, 'Must be seen to be believed' artist!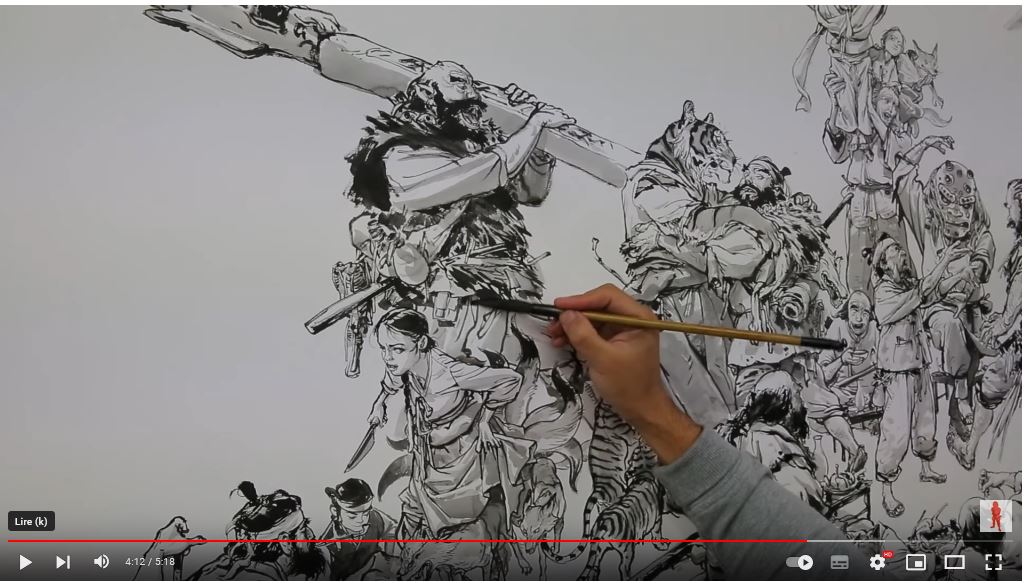 About the artist
Kim Jung Gi was probably the most famous illustrator in the world, his talent was beyond all human comprehension and was held in the highest of esteem by fans and fellow artists alike. His skills were absolutely incredible. His ability to render extremely complicated scenes near-perfectly from memory, without the aid of references, stretched the boundaries of what many artists believed was possible. He sadly passed away in October 2022.
Please also note that for USA customers, the right website to order from is SUPERANI.US :)