Dettagli
The 2011 sketchbook is the second that KJG has produced and it is... well... if possible, even more impressive than his 2007 sketchbook! A mind blowing collection of all new material to astonish and delight our eyes!

Like the 2007 sketchbook, it's an eclectic collection of drawings, sketches, erotic drawings, doodles, photos from live drawing sessions, comic book pages, portraits, caricatures, animals... whatever brilliantly creative Kim Jung Gi felt like putting down on paper, and is happily available for our delight and surprise!
Click below for a brief introduction to this amazing, truly "must be seen to be believed" artist!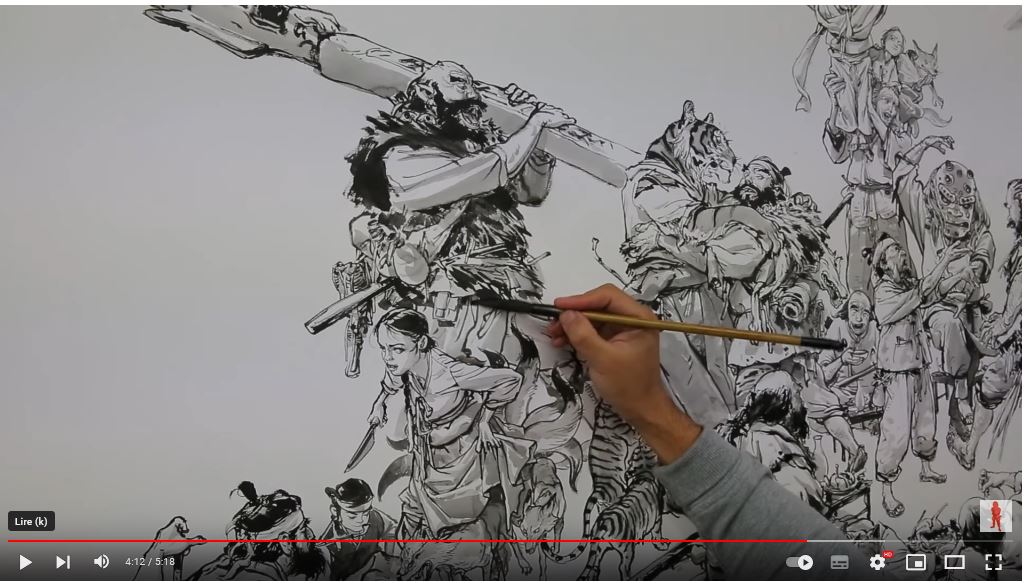 About the artist

Kim Jung Gi was probably the most famous illustrator in the world. His talent was beyond human understanding and he was held in high esteem by his fans and fellow artists. His skills were absolutely incredible. His ability to reproduce extremely complicated scenes almost perfectly from memory, without the aid of references, pushed the boundaries of what many artists thought possible. He sadly passed away in October 2022.
Don't hesitate to visit the 2011 sketchbook page on KimJungGi.net
Please also note that for USA customers, the website SUPERANI.US is more adapted :)