Más información
A word from the publisher:
Another top notch monograph from The Illustrated Press! The first collection of the editorial and advertising illustrations by Saul Tepper. An artist who--like other Harvey Dunn students Dean Cornwell, Mead Schaeffer and Harold von Schmidt--created painterly illustrations of romance and adventure. Over 200 color illustrations!
About Saul Tepper from TheKellyCollection.org:
"Saul Tepper learned his trade at a variety of New York institutions, including The Cooper Union, The Art Students League, and at the Grand Central School of Art where he took classes from fellow illustrator Harvey Dunn. Working primarily in oil, Tepper produced well-researched, emotionally-charged illustrations. He drew on a full range of subject matter, from romance to adventure, working in both magazine fiction and advertising art. Like many other lifelong illustrators, Tepper also went on to teach the trade to younger artists at both the Pratt Institute and The Cooper Union, mentoring such well-known illustrators as Al Dorne and Harry Beckhoff."
You can watch a flip-through of the book here: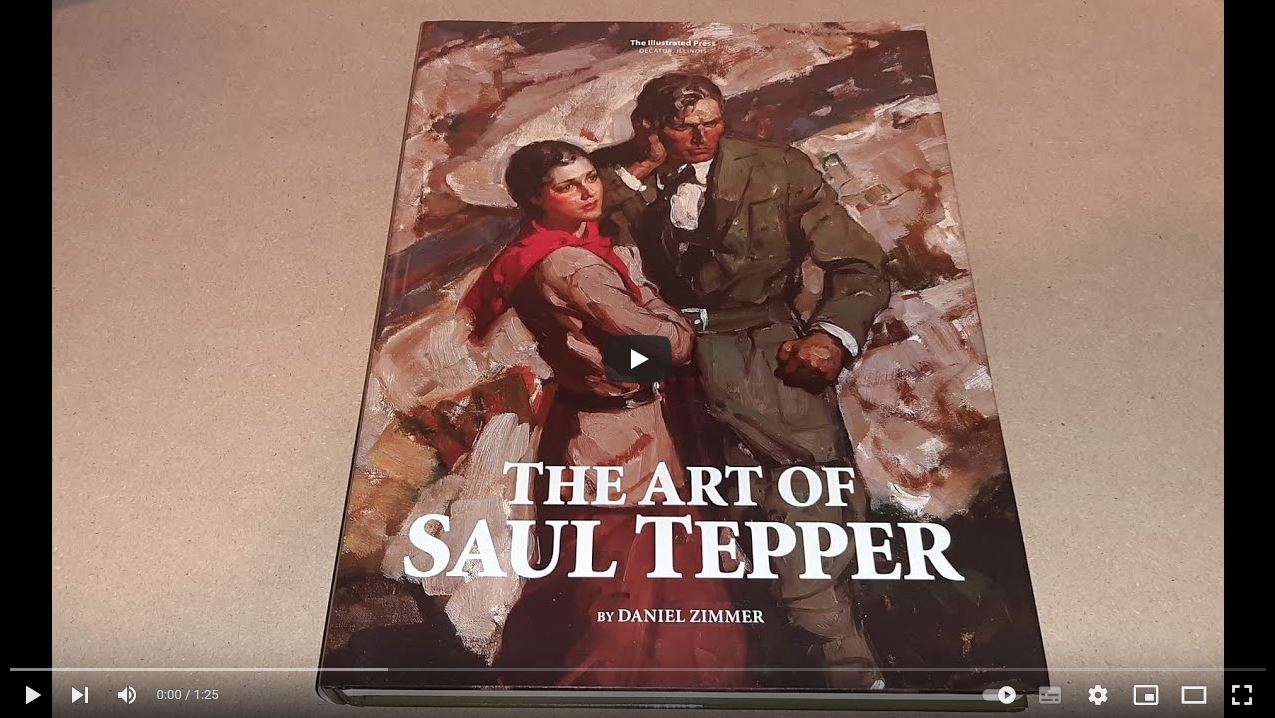 More info on the distributor's website: Stuart Ng.
Please note that if your order contains one or more preorders AND books that are available immediately, nothing will be shipped until all the books are released. If you want to get the books that are available right away, you will have to make two separate orders.
THANK YOU!