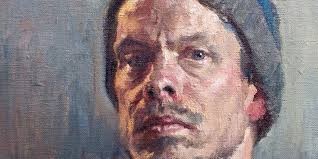 Originaire de Nottingham (Grande-Bretagne), Karl Kopinski travaille dans l'illustration depuis 1997.

En grande partie autodidacte, il utilise aussi bien les techniques traditionnelles (peinture à l'huile, crayons, aquarelle...) que les nouvelles technologies. Parmi ses clients : Peter Jackson, Hasbro, Ubisoft, Aboud Creative, Sixmorevodka, Wizards of the Coast et Games Workshop pour ne citer que quelques noms connus...

Passionné de portrait, Karl Kopinski a réalisé de nombreuses séries autour du cyclisme et de personnalités dont Sir Paul Smith pour qui il a réalisé la couverture de l'ouvrage "Hello my name is Paul Smith".