More info
 In 1985 that DAN PIRARO began to draw his renowned BIZARRO, a gift of quirky humour to the world that resonated around the world with millions of delighted and eager fans!
Thirty-three years and 12,000 drawings later, his comics have become a true institution across the Atlantic. Beware: when you open these pages, your vision of the world will be changed forever!
Bizarro joins the roster of the new HUMOUR PRESSÉ collection by Éditions Caurette.
For more informations about this book, visit the publisher website.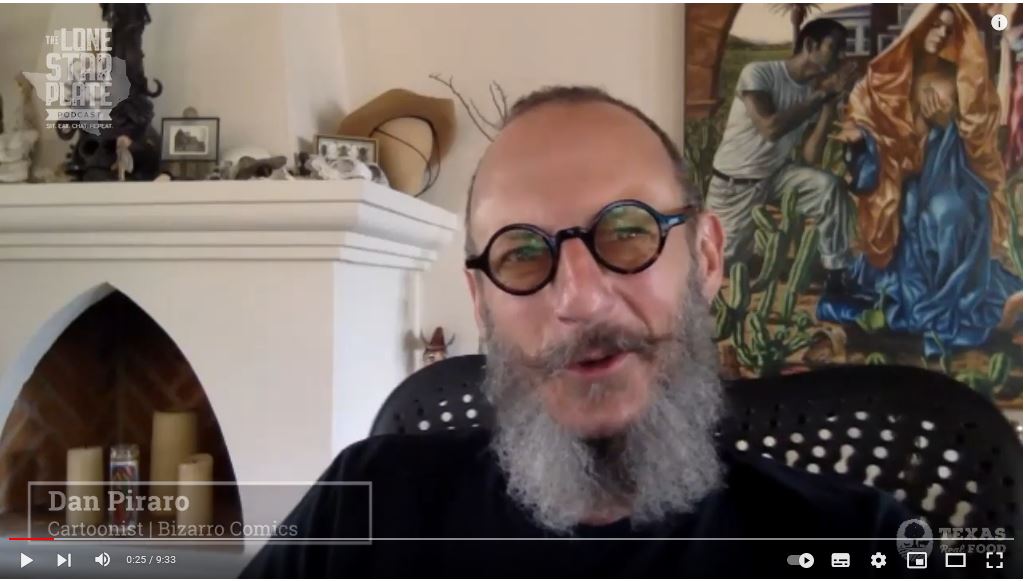 Dan Piraro, Interview